Creative Therapies
Creative Therapies by Marti Smith Seminars offers workshops that are practical, fun, and enthusiastic.
If you are tired of theory and want useful ideas that can be implemented as soon as you return to your workplace, give our workshops a try!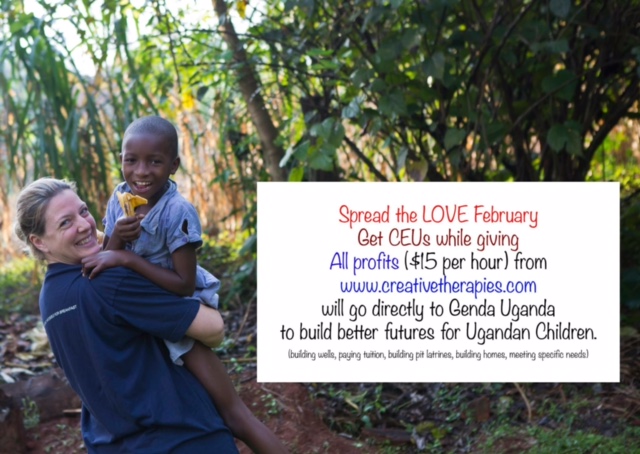 ---
PT and OT on a Shoestring Budget
The course that started it all. From PVC pipe to blood pressure cuffs for biofeedback. Marti has traveled all over and gathered the best treatment activities from therapists in home health, pediatrics, SNFs, Rehab, school system, and Neuro. She shares 100s of her favorite creative and inexpensive ideas. Examples include using a cooler for a tub bench, duct tape for a spika splint, pipe insulation to prevent skin breakdown, Plastidip to make bolsters, furniture moving discs for bed mobility, water beads for sensory stimulation, and many more. Truly a day of fun, practical treatment ideas presented in a fun, inspiring, and entertaining way.
Creative Treatment Ideas: Pediatric Edition
An Everything Pediatric course. Ideas contributed from 100s of therapists working in pediatrics from all around the US. Specific, easy, relevant ideas for Handwriting, Motor Planning, Strengthening, Auditory training, Sensory Processing, Autism, Orthopedic Impairment, Positioning, and more. Truly, a one day course that gives the best of current treatment activities and exercises for a tremendous variety of pediatric clients.
---
New Online Classes!
The Art and Science of Trauma Informed OT
Creative and scientifically studied ways to think about trauma's impact on development. Marti gives an engaging and fun presentation on the various sensory systems effected by trauma and strategies to help remediate dysfunction and dysregulation of those systems. She discusses brain development and how different types of insult will change the growth trajectories. She then explores therapeutic activities which can improve outcomes for children and adolescents who have experienced trauma. Participants will gain an understanding of specific techniques used to help caregivers understand and treat trauma related behaviors. The course ends with Marti's protocol for assessment and treatment planning.
---
Calming Strategies for Autism
A one-day course that discusses up to date treatment solutions for Autism. Topics include current trends in medications, alternative treatments, vitamins and nutrition, etiology, and current research in the field of Autism treatment. Primary focus on improving function with a variety of techniques that are as individual as the people diagnosed with Autism, Sensory Processing difficulties, and Asperger's.
Hints for Horrible Handwriting
A practical approach to diagnosing and treating handwriting dysfunction. Demonstration of a quick, ten minute assessment that will give you a good baseline on where the exact problems arise. Then, specific, creative, engaging, motivating, and fun treatment exercises and ideas are shared to address the various root causes of poor handwriting.
Private Clients
Working with private pay clients
Private Workshops
Customized to meet your needs
Testimonials
Calming Strategies for Autism
Very much worth the time and money invested. Ideas are practical and affordable.
- OT in Nashville
Hints for Horrible Handwriting
This course was exactly what I was looking for in a practical handwriting course. Excellent.
- OT in New York
Shoestring Budget
This was a great course! It really helped me to think about common objects in a new light.
- PT in Indianapolis